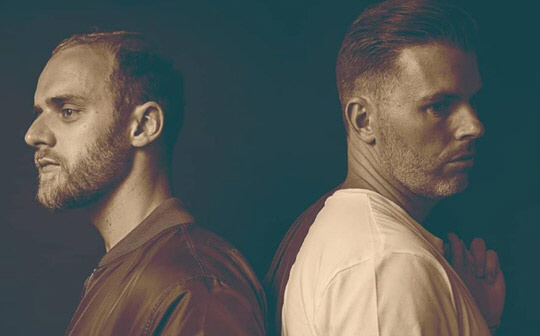 Former Production Team London Noise
"I think K-pop is music that makes a trend rather than following others."
London Noise (pictured with Greg Bonick and Hayden Chapman) was interviewed exclusively via email, including the british production team that has produced hits such as group EXO, NCT 127 and Red Velvet. In 2014, k-pop's glamorous people have been actively involved in composing and producing K-pop. Some of exo's signature songs include EXO's "Monsters," SuperM's "Jopping", and Red Velvet's "Dumb Dumb."
―What led to my first relationship with K-Pop.
"In 2014, SM received an invitation from SM to the Song Lighting Camp in Sweden, where i was completely fascinated by the sound and color of music after listening to girls' songs. There, they made two songs, and so far they have been in a relationship. "
―If there's something special ly concerned about when making K-pop songs.
"From start to finish, (the melody) has to be very in-ear. It is that there is always a strength and should be interesting without weakness along the way. "
―What is the hallmark of K-Pop? Why do you think you're loved?
"American and British albums often have a fixed format, but K-pop is really exciting because there are no rules. The songs and performances by great artists are great, and the music video is really crazy. I think this is real entertainment. "
―Compared to six years ago and now when I first encountered K-pop.
"I think this has evolved into a more modern and impressive one. (K-Pop) creates a new trend rather than following something. "
What is the future of K-pop?
"I think more artists will be successful internationally with worldwide performances."
Plan to visit South Korea.
"It's hard to even go to corona infection, but I miss Seoul so much. Maybe i can go in the spring of next year. Then, we want to be the first to go to our team's favorite Korean barbecue restaurant in Cheongdam-dong. "