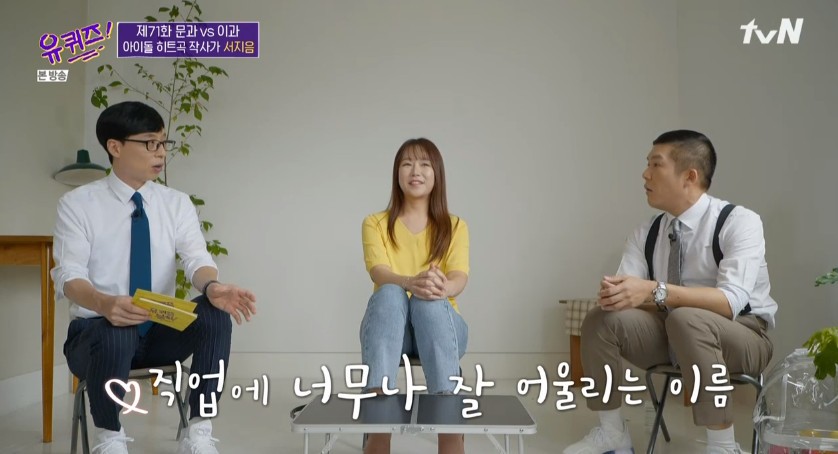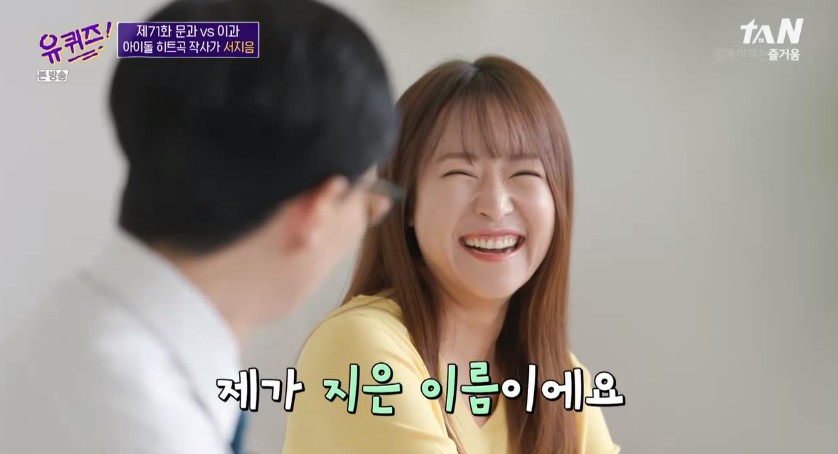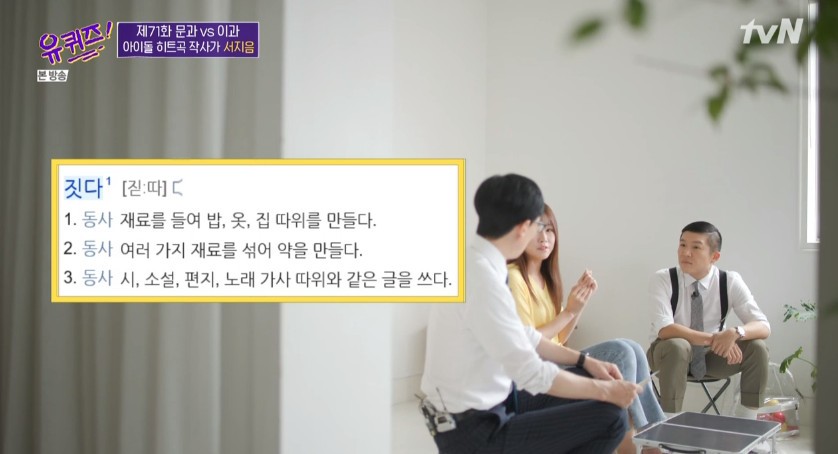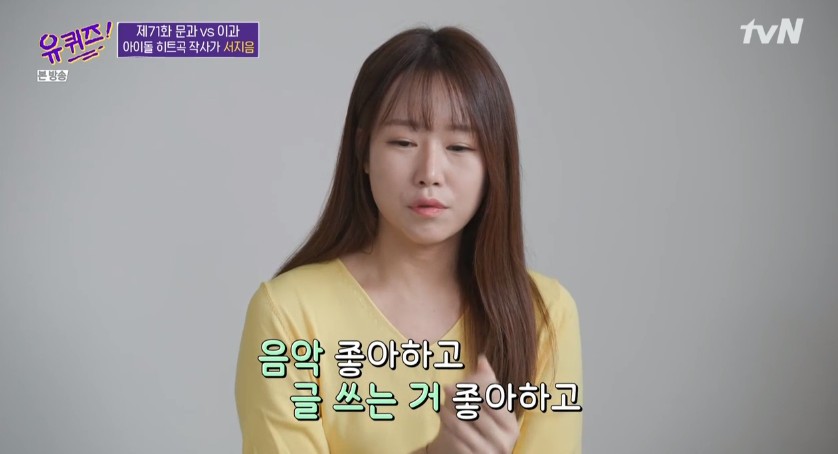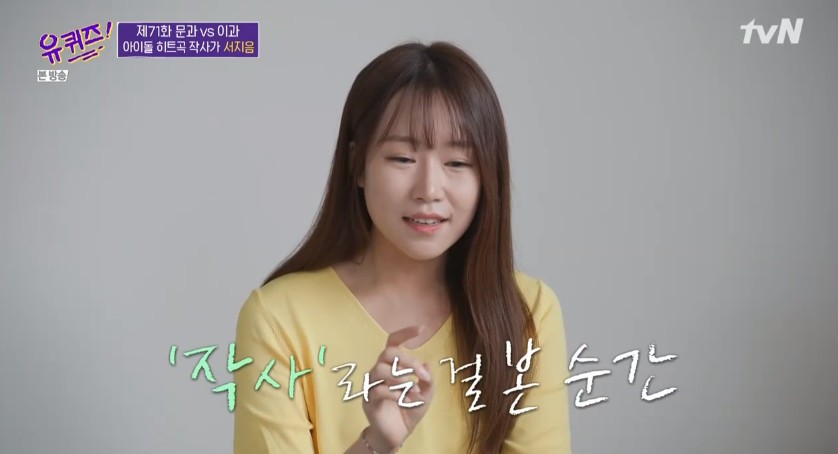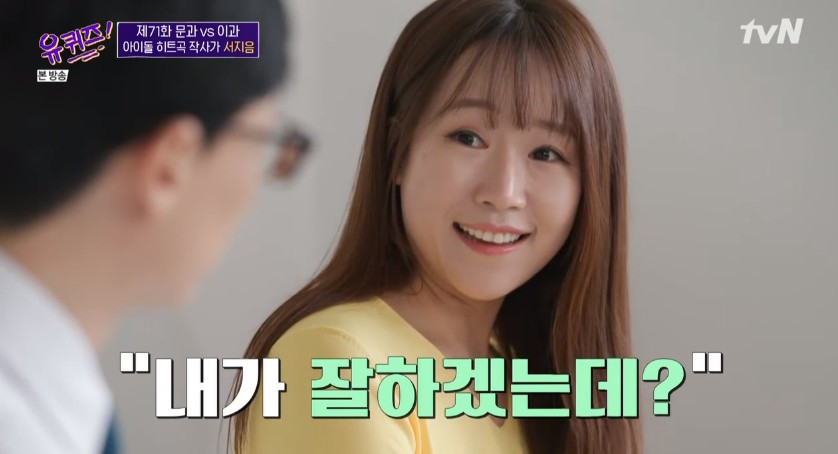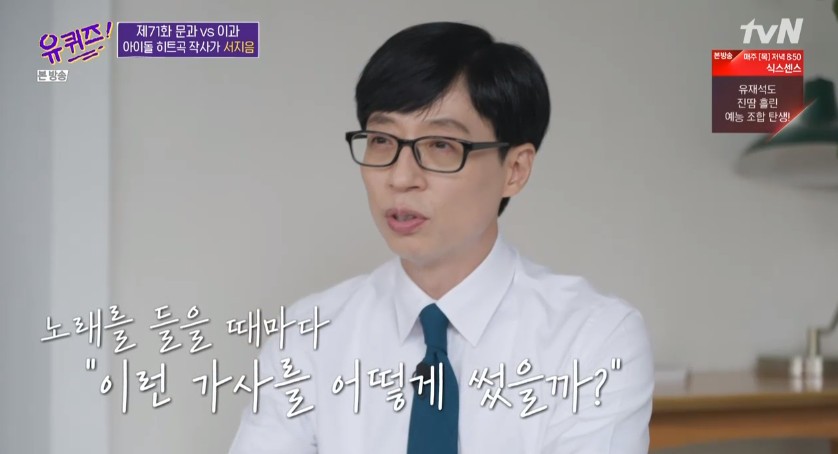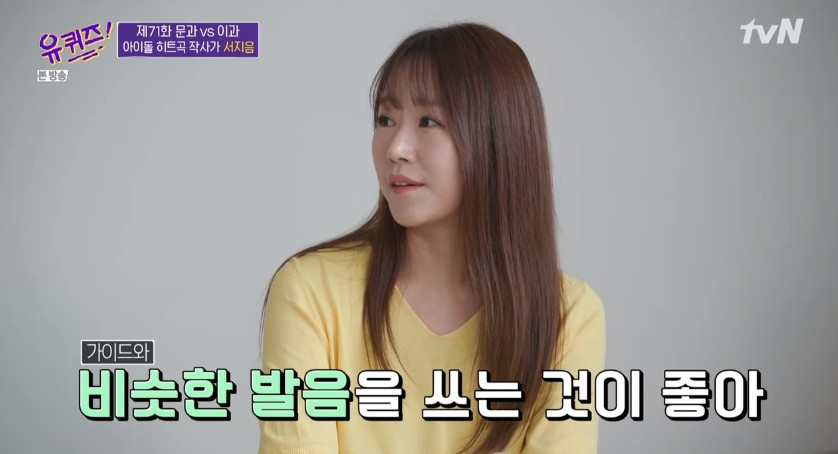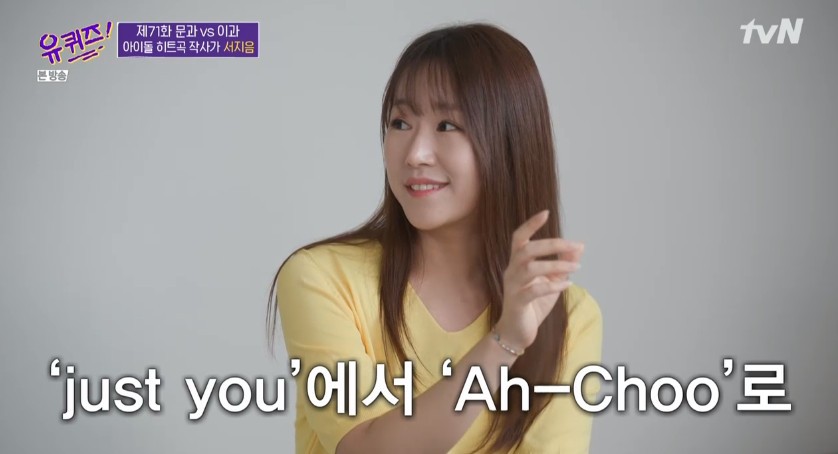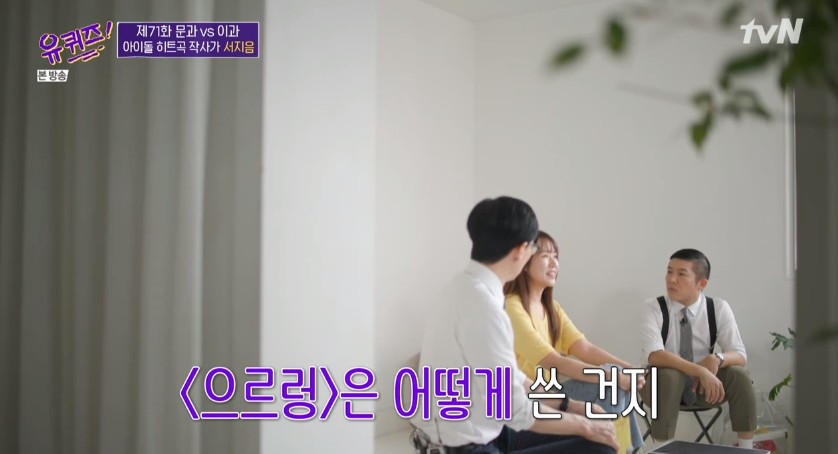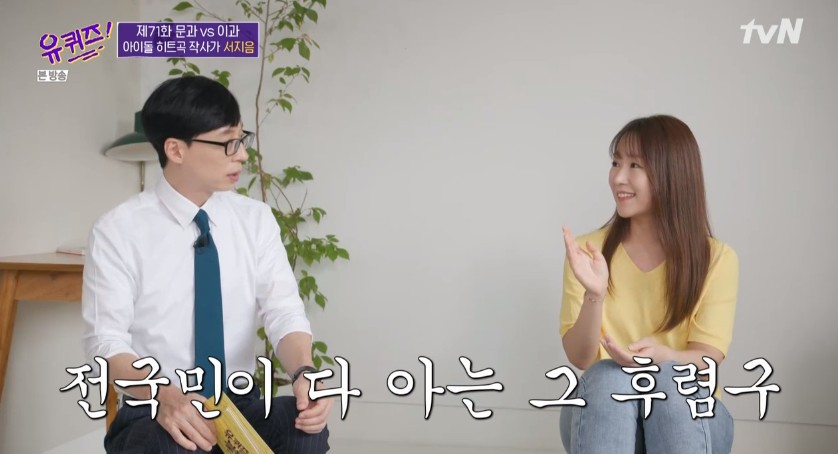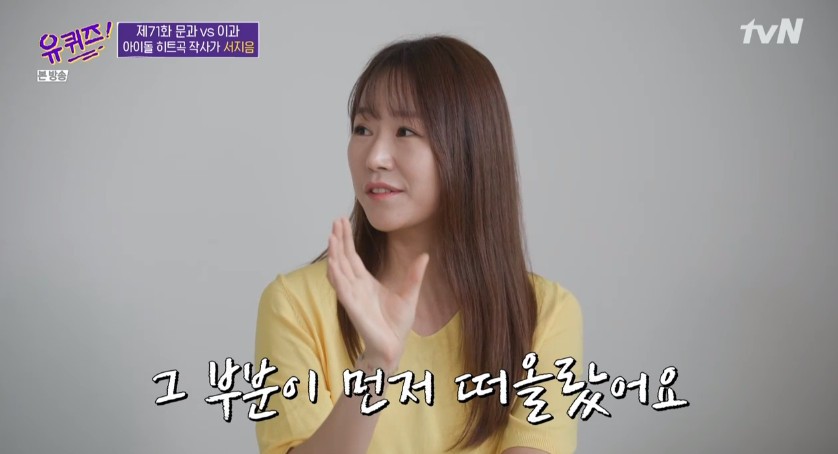 Lyricist Seo Ji Eum introduced behind-the-scenes hits such as "Growl" and "Achu" through "Yu Quiz on the Block".
TvN 'You Quiz on the Block!' aired on September 9. The lyricist Seo Ji Eum appeared as a guest.
Seo Ji Eum is an idol lyricist who has written exo 'growl' and tatisser 'Twinkle' Lovelyz 'Achu'.
Seo Ji Eum asked, "Is it named after you?" "No. This is the name I created myself. I like "build" of korean verbs, so I wrote them."
Seo Ji Eum enjoyed writing from an early age from the bone to the mun. "I loved music and i liked writing, so I went to a practical music school. As soon as I learned a little bit and saw the lyrics, I thought, "This is where I'm going to be good." Luckily, the choice was not wrong."
Yoo jae-seok said that he is a fan of Lovelyz 'Achu', and that he wanted to know how to write the lyrics every time he listened to the song, and Seo Ji Eum said, "There is a demo guide, but it's good to write a similar pronunciation. Originally, it was "Just You", not "Achu".
Regarding EXO's signature song, Growl, the chorus came to mind first. Based on that, i finished the rest of the lyrics.
Then what's the best lyrics picked by Seo Ji Eum. Seo Ji Eum, referring to Oh My Girl's "WINDY DAY", said, "What i imagined when I wrote this song was a hilly, alpine landscape on sunny days. I assume the pinwheel with my heart, and when I think of that person, the pinwheel turns."
Red Velvet's "LP" is also one of the songs that i love, and it 'means putting the LP in the human mind and reading the person's heart with my fingertips and toes.'
Seo Ji Eum continued, "What's the longest-running song?" "F.X's 'Electric Shock'. There were two four-line poems, and i had the most trouble."