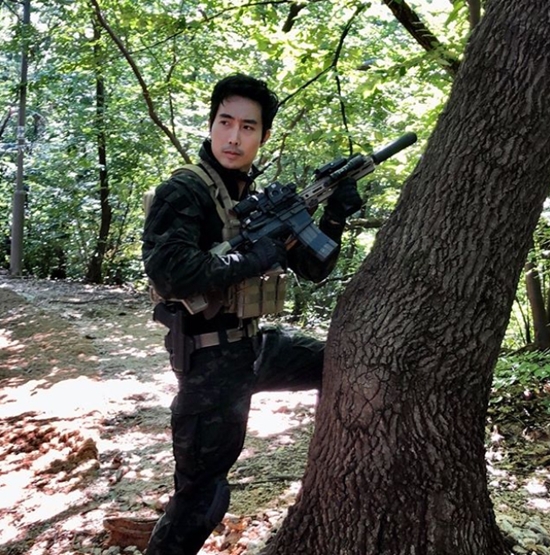 On July 7, Captain Lee uploaded several photos to his Instagram with the likes of "RADIO STAR", "DOWNTIME", "WITH IZ*ONE", "HOSTAGE RESCUE", and more.
The photos released include a group of entertainment programs with Aizu-won, "Radio Star" stills, soldier Lee Geun-kun posing with a gun, and Lee Geun-hye, who spends his normal life.
Earlier, Captain Lee was embroiled in controversy in 2014 when it was revealed that he had borrowed 2 million won from an acquaintance and failed to pay back. On May 5, after several truth workshops, he said on his YouTube channel, "I mistakenly believed that I had made several financial transactions, and I met with Mr. A about this and confirmed the relationship." He apologized after stating that he had correctly reimbursed all of the debt costs set by the court.
Meanwhile, Captain Lee, who is from the UDT (Naval Special Forces), appeared as a training instructor for YouTube content "Fake Man", and asked, "Do you have a human ity problem?" gained popularity as a buzzword. In recent years, he has appeared in various entertainment shows, including "The Butler's Unit", "Genre-Only Comedy", and made a face-to-face appearance.