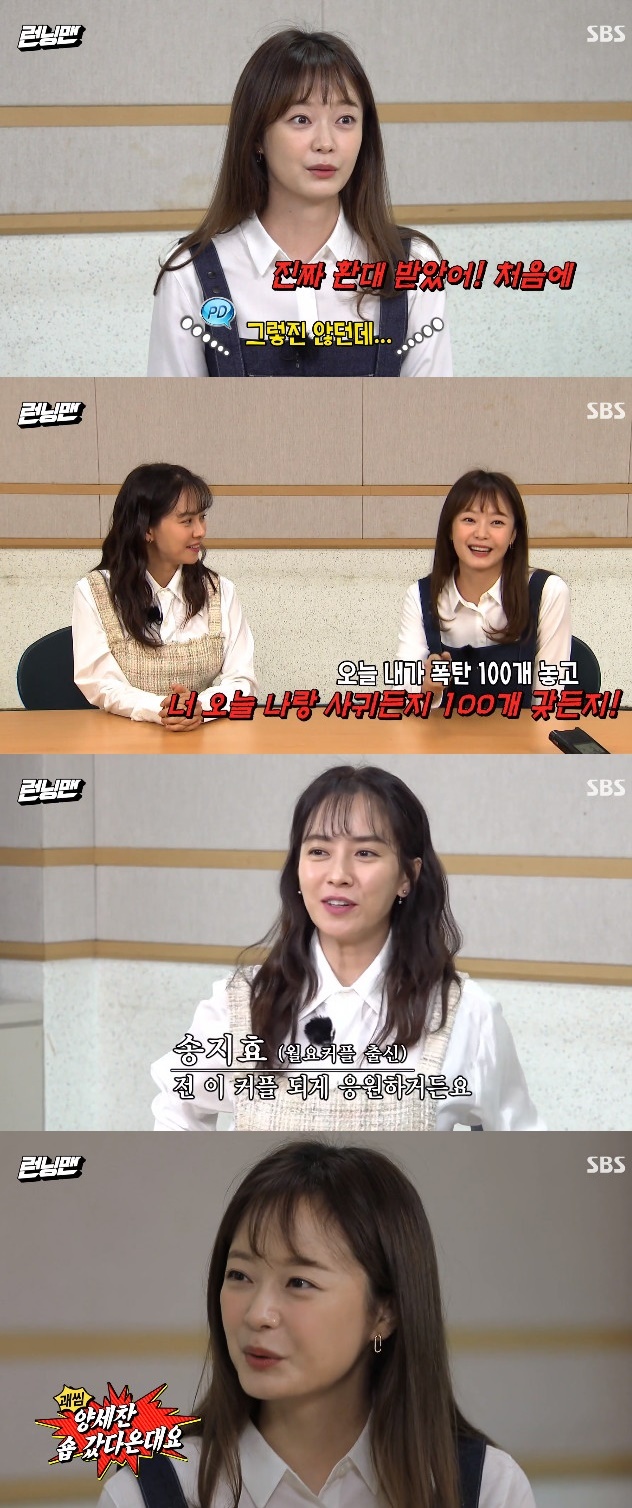 SBS's "Running Man", which aired on the afternoon of November 11, was a "golden-like" race that reminded us of the importance of Song Ji-hyo and Jeon Somin.
The team called Jeon So-min and Song Ji-hyo separately to explain the characteristics of the race. Jeon So-min said, "I was really happy when I first came in," but the crew corrected that "it wasn't very much."
The rule allowed jeon So-min and Song Ji-hyo to penalize those who did not like it. Jeon So-min said, "Yang Se-chan should have 10 penalties once. I called yesterday and it was too much.
He laughed when he said, "I'm going to put 100 bombs (penalties) on and i'm going to hang on to myself or get a penalty."
He continued, "I know it's a couple race today, and everyone was looking forward to it. Yang Se-chan said she was going to a shop."
In the recording, Yang Se-chan assumed blackpink as a guest. The members encouraged yang Se-chan and Jeon So-min to meet. Yoo Jae-seok said, "If the two meet, they will meet soon and they will break up."