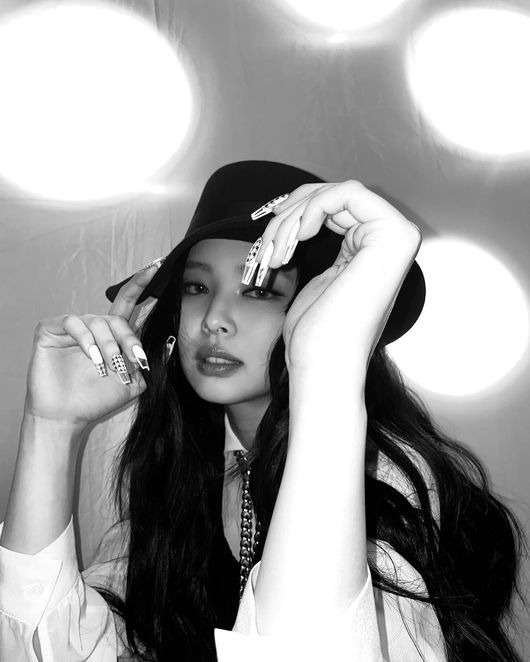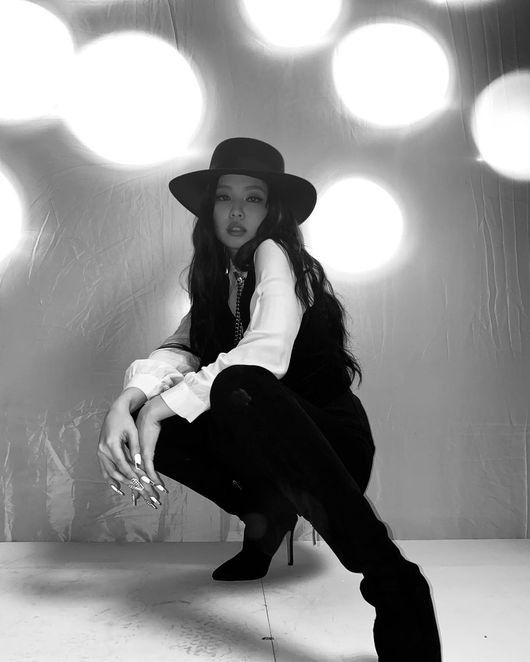 Group BLACKPINK (index, Jenny Kim, Rose and Lisa) member Jenny Kim showed off her mysterious charisma.
On the afternoon of the 30th, BLACKPINK Jenny Kim posted several selfies on her personal SNS, saying, "Shooting for our poster for BlackPink: The show, See you guys in January."
BLACKPINK Jenny Kim in the photo boasts a unique dreamy atmosphere in a space where round lights are shining.
Jenny Kim also shows off her unique fashion sense as she pairs black and white suits with fedora and Killhill.
In particular, BLACKPINK Jenny Kim completed the pictorial atmosphere with superior visuals that penetrate black and white filters and physicals that look like top models, making global Blink (fan clubs) laugh.
Meanwhile, BLACKPINK, which includes Jenny Kim, will hold a fan signing ceremony for '2021 Season Gritting' on January 5 next year.
[Photo] BLACKPINK Jenny Kim SNS