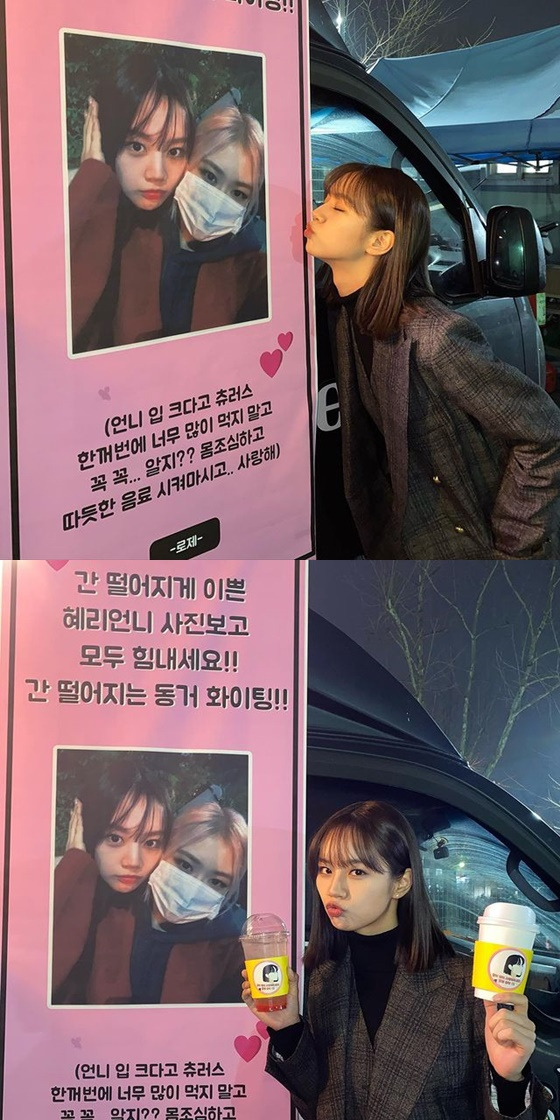 Lee Hye-lee surprised Christmas Eve on his Instagram ♥♥♥ Our Lovefly Chae Young-young." So I realized it was Christmas. I'm so impressed. I love you PakRosé" and posted several photos.
When contacted, Rosé commented, "Mary Christmas grimace." Kim Do-wan, who is filming the drama together, said, "I like churus too."
Lee Hye-lee, meanwhile, is currently filming the drama "Falling Co-gger."