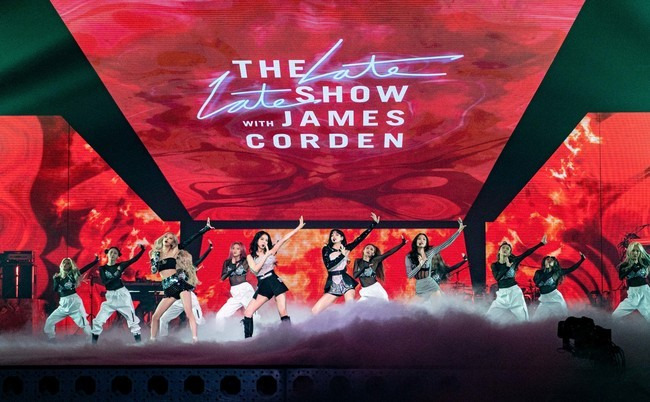 BLACKPINK has released some of its first live stream concert 'THE SHOW' stage on the 31st, raising expectations of global fans.
BLACKPINK appeared on "The Late Late Show With James Corden Show" (hereinafter referred to as "James Corden Show") on CBS in the United States on January 28 to present the performance of the regular 1st album "Pretty Savage".
This attracted as much attention as it was filmed directly at BLACKPINK's 'THE SHOW' Concert site. One of the various stages of 'THE SHOW' was a glimpse of the band sound and the scene atmosphere.
In addition, BLACKPINK members filled the stage with colorful styling and overwhelming performance, capturing the eyes and ears of fans.
YG officials said, "This 'Pretty Savage' performance is a pre-shooted video for the James Corden Show, so it is not the same as the concert stage." "The next 'Pretty Savage' is a really special stage," he said. "There are a lot of big main sets with different personality. You can expect the actual concert stage. "
BLACKPINK also said in a video interview with James Corden, "I was worried at first, but I am so happy and happy throughout the performance." "All the best staff and band are perfect. "I'm excited and excited to think that Blink (fan) will enjoy our performance together," he said.
Rose, who is scheduled to release her solo song, said, "I am really happy that I can be the first to sing my song to fans at Concert. It seems to be too meaningful and special in itself. "
Meanwhile, the James Corden Show is one of the American talk shows hosted by famous broadcaster and comedian James Corden. BLACKPINK's appearance on 'James Corden Show' is the second time in 2019 after 'KILL THIS LOVE'