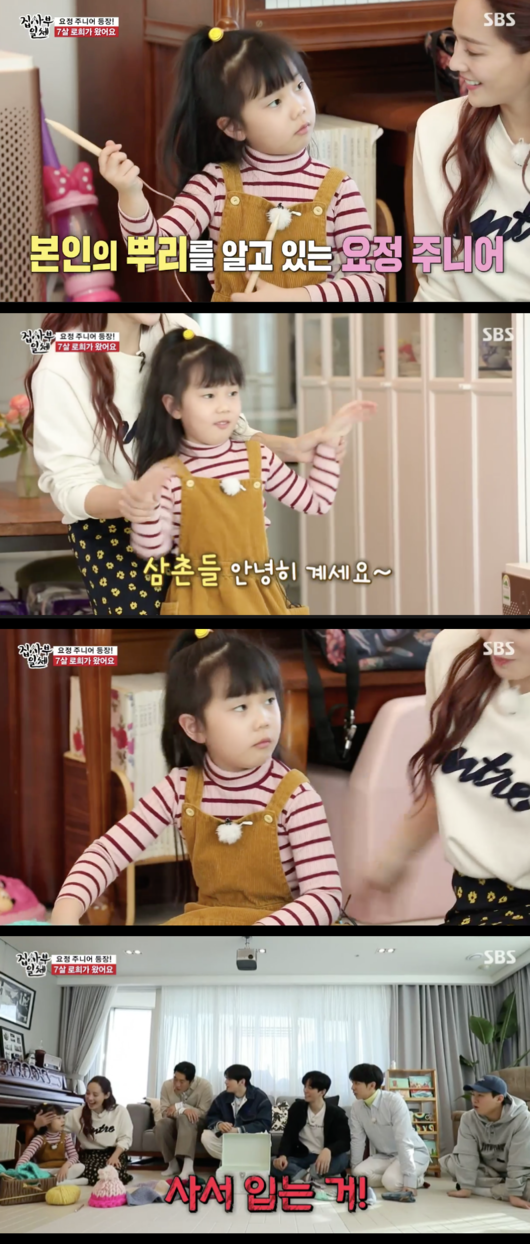 Ki Tae-young, Eugene's daughter To us met viewers for a long time.
On SBS 'All The Butlers', which was broadcast on the afternoon of the 14th, Eugene, the main character of the popular drama 'Pent House', appeared as master.
The members were invited to Eugene's house on the day, which boasted a wide flat, sophisticated interior and beautiful panoramic views.
Eugene's seven-year-old daughter, To us, also appeared, a figure that grew even more than she had when she appeared in "Superman Returns."
To us said, "I know that 3000 Leagues in Search of Mother is a singer." "3000 Leagues in Search of Mother is better than BLACKPINK." To us is a fan of BLACKPINK, and To us also said that he likes 'Remember' among S. E. S. songs.
[Photo] All The Butlers