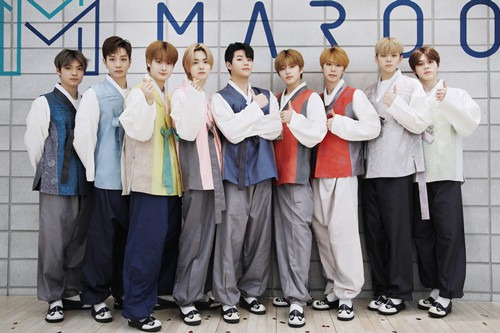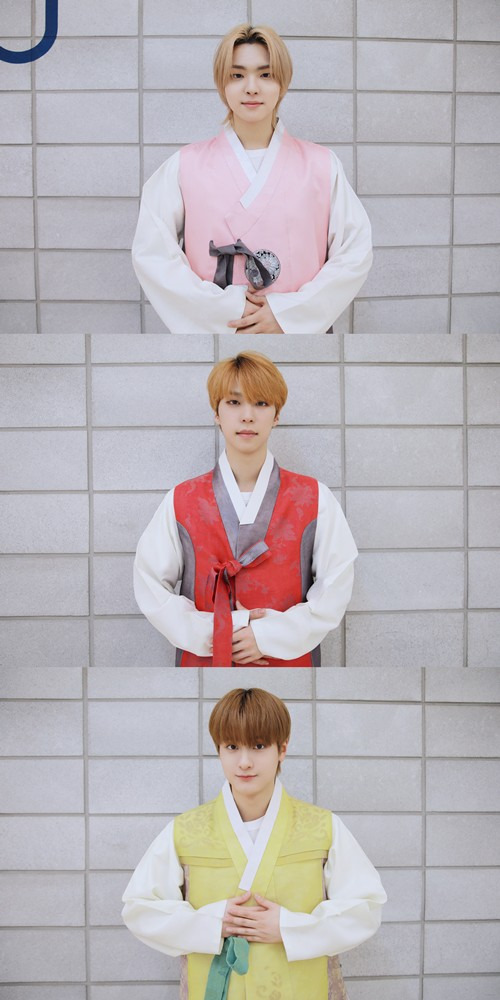 Group Ghost Nine (Hwang Dong-joon, son jun-hyung, Yi Shin, choi jun-sung, Lee Kang-seong, Prince, This with, Lee Tae-seung and Lee Jin-woo) will continue their strong wings in 2021.
Ghost Nine, which is building its own color with a solid and vast world view based on the Global Joint Story, held its debut showcase in 63 Building, the landmark of Seoul, for the first time as a K-pop artist, and in December, it presented a comeback stage at Heliport, 84th floor of Busan, and got a modifier called High-rise Stone.
Ghost Nine, who took the eye stamp of K-pop fans with his extraordinary teamwork and powerful performance, presented positive energy by revealing his full talent and artistic sense through the reality Let's Ghost Nine.
#. What year was 2020 when you looked back on last year?
Lee Tae-seung: It was a very meaningful year because it was the last year I could make my debut and trainee life together.
Lee Jin-woo: Last year was a new beginning for me, a year that would allow me to make my debut, to take on new challenges and grow.
Isin: I think it was a year of gratitude for the love and interest.
How are you doing these days?
Son jun-hyung: Exercise and manage your body:-) Dance, singing practice, of course to show you a better look.
What's the plan for New Year's Day?
This with: I think the company will practice to improve its skills
Prince: I'd like to practice with the members and eat delicious food.
Hwang Dong-joon: I would like to recommend a movie called Levernant! It is good to feel the emotions and impressions of desperation in front of you.
Lee Kang-seong: The song 'Your Meaning', which IU remakes the songs of Sanulim seniors. When the family was all together on New Year's Day, it was a song that my grandmother played. The family was coloring together.
#. What if I have a secret to playing with my own relatives' sisters during the holidays?
This with: I like it if you just do what your sisters want to do rather than what I want.
Choi jun-sung: My relative's brother is five years old and he's choreographing night flight for Ghost Nine. The most recent time I saw him was when he was a baby, so he fell down and crawled around and played.
Lee Kang-seong: He always played a role of mediating a fight with his relative's brother while playing board games or Nintendo games in his room. Also, there was a power generation bicycle in the playground in front of the house, so I played with the best point for a long time.
son jun-hyung: No.1
choi jun-sung: the strongest idol in space
#. What if I have a plan or a wish for this year as Ghost Nine?
Lee Tae-seung: It's a top priority to develop. I want to show more and more people to us.
Isin: I hope that our Ghost Nine will be a year of wings, and I can't wait to meet you in person!
#. Write down one wish you want to achieve personally.
son jun-hyung: No.1 on music broadcasts
Lee Tae-seung: Concert Tour
Prince: I hope everyone is healthy and will be able to meet soon
This with: Top of the music show
Hwang Dong-joon: Further development next year this year!!
choi jun-sung: Showing more variety with concert tour
Lee Kang-seong: I want to have more experience this year.
Lee Jin-woo: You do everything well without thinking a lot.
Lee Sin: Top of the music network
I'm looking forward to seeing you again this new year, and I hope there's more to laugh about this year than last year. I hope you will look forward to and love our new Ghost Nine, and I will always try to be a proud artist of your humble and hard-working fans. Thank you, I love you. /