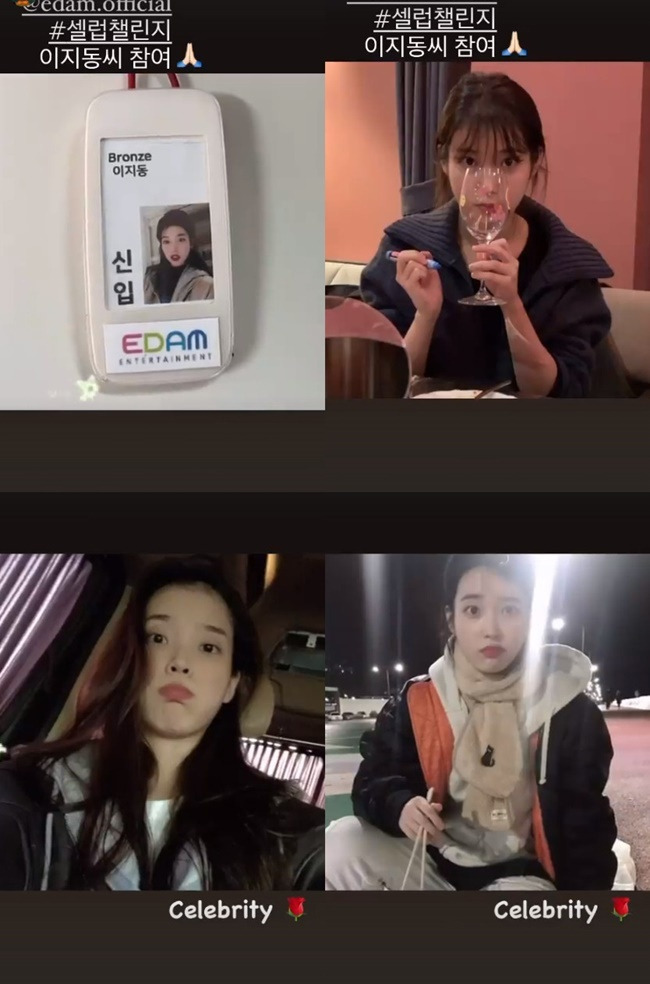 Singer IU joined the Celeb Challenge with Bucca Iji-dong.
On February 2, IU posted several photos on the personal Instagram story with an article entitled "Participating in the Cellup Challenge Lee Ji-dong".
The picture shows IU in a comfortable daily life, playing guitar from a modest person, and feeling like a girlfriend, such as a selfie taken in a car. A lovely IU visual also caused a heartbeat, even with a face without a makeup.
Meanwhile, IU released its digital single 'Sellers Brilliance' on January 27th.