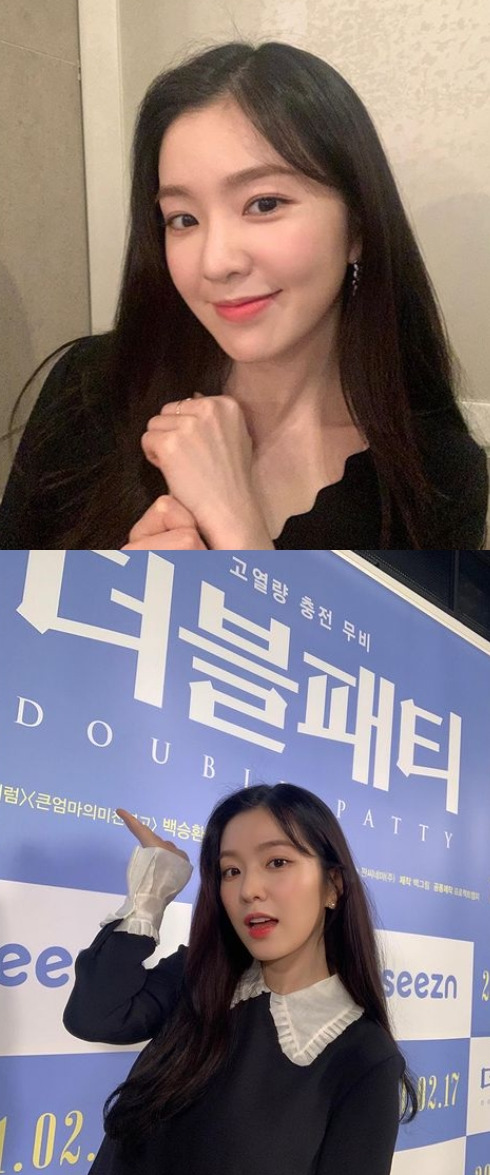 Group Red Velvet Irene has been in the current situation with Selfie.
Two photos of Irene were uploaded to the official Instagram page of Red Velvet on Thursday.
Irene in the photo attended the premiere of the movie "Double Patty". Irene gestures at the phrase "double patty," while she smiles at the camera and catches her eye.
"Double Patty," which Irene and Shin Seung-ho breathed, was released today (17th); "Double Patty" will be put on the acting test as Irene's first screen lead.
Meanwhile, Irene bowed his head, raising an apology again after being embroiled in a controversy over the fall in October last year. Since then, we have temporarily suspended our activities, but we have resumed our activities recently, and the 'Double Patty' schedule has also been digested normally.
Photo The official SNS of Red Velvet