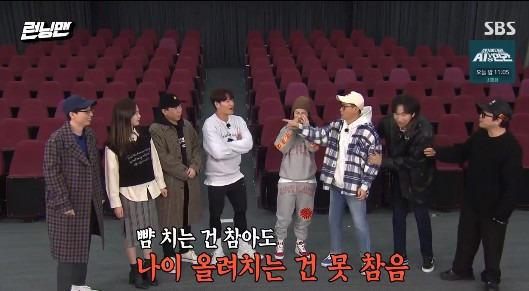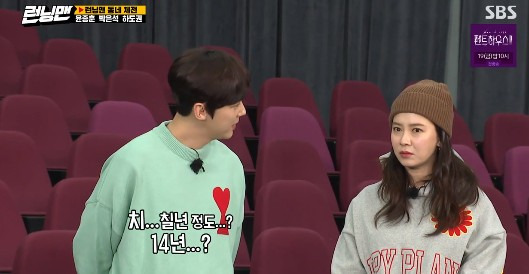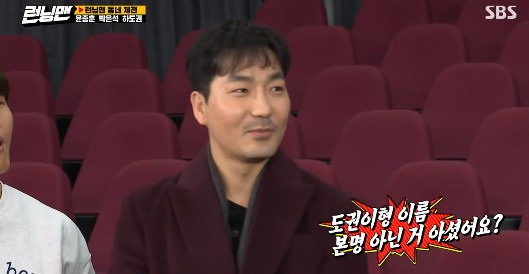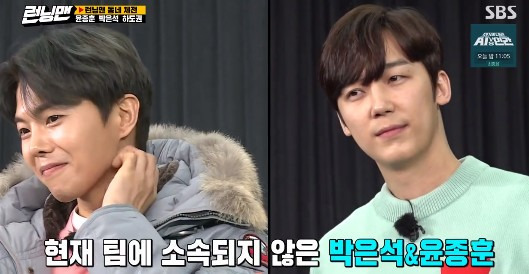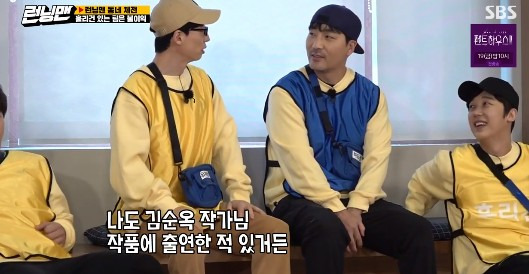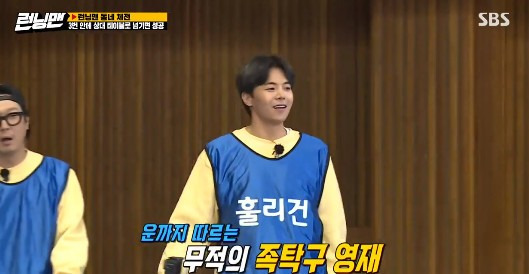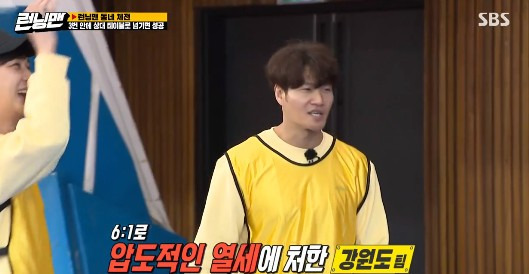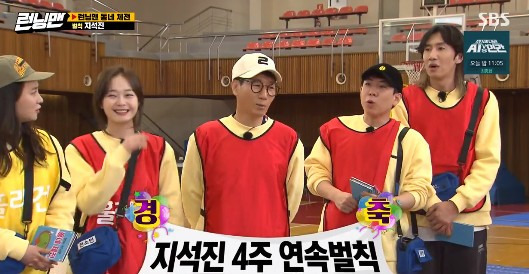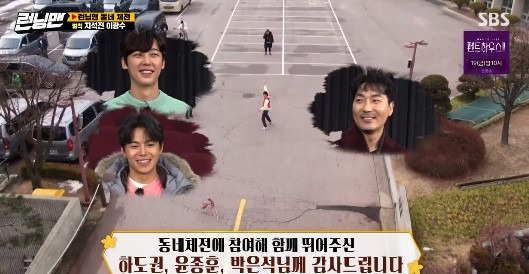 Yoo Jae-Suk recalled the past that was praised for appearing in Kim Soon-ok's drama. In addition, Yoon Jong-hoon, Park Eun-suk, and Ha Do-kwon appeared to show off their artistic sense.
On SBS 'Running Man' broadcast on the 14th, Yoon Jong-hoon Park Eun-suk Ha Do-kwon of the drama 'Pent House' was scrambled while it was held in a running neighborhood race.
On this day, Song Ji-hyo appeared to be a good face in the appearance of Yoon Jong-hoon, and Yo Jae-Suk said, "Those who have a relationship with Ji Hyo are always awkward. Jong-hoon remembers, but Ji-hyo seems to be not able to remember well. "He said," It is right to pretend not to know about this. "
Yoo Jae-Suk was surprised that Park Eun-suk was thirty-eight, and Yang Se-chan was surprised that he "mulked (and) a mistake." Yoo Jae-Suk said, "I am going to see Park Eun-suk for a while," and Seok-jin said, "When did I say I was in my mouth?" Yoo Jae-Suk repeatedly revealed and laughed, "I heard that Ji Seok-jin is in his 30s somewhere."
Ha Do-kwon, a regular performer in Running Man, said, "I have no desire. I came to catch Yang Se-chan." When Ha Do-kwon's real name was revealed to be Kim Yong-gu, the members laughed, saying, "The tools are more appropriate," "If you went to school with the tools, you would have teased them all the time."
In the neighborhood championship, Song Ji-hyo, Yang Se-chan, Lee Kwang-soo, Jeon So-min Ha Do-kwon Park Eun-suk, and Ji Seok-jin Yo Jae-suk Kim Jong-guk were added to the Gyeongsang team.
On this day, Running Man moved to the first mission place where knowledge, power and speed were needed. On this day, Ha Do-kwon sat next to Yo Jae-Suk and Yo Jae-Suk asked, "Are you not on our side?" Ha Do-kwon laughed and laughed, saying, "I want to be attached to power."
Yoo Jae-Suk asked Ha Do-kwon about the recent filming of 'Penthouse 2' and boasted that "I have also appeared in the work of Kim Soon-ok" and Ha Do-kwon replied, "I was praised." "I wanted you to say hello to the writer, and I made a cameo appearance twice in a row on "My Daughter's Golden Month," and the writer praised me at the time," said Yoo Jae-Suk, who expressed his pride. Kim Jong Kook said, "I praised you because you do not see it once." Yo Jae-Suk recalled Kim Jong Kook's past appearance in the drama, saying, "Do you talk about 'Producers'?" Kim Jong Kook laughed, self-disciplined, "I praised him too."
In the quiz showdown where the name tag was torn, Park Eun-suk Yoon Jong-hoon Lee Kwang-soo laughed at the wrong answer parade quickly. The Gangwon-do team won the quiz showdown mission, but the team without hooligans was replaced by the rule that added the score.
The second mission was to show off the gifted of the invincible table tennis, and Park Eun-suk played a reverse role in the second mission, and admired "This is a game of Eun Seok" and "I am so good". The members who were in the process of teasing the end of the game, who were defeated in the table tennis, teased that "the back was wet with sweat," and Kim Jong Kook made a laugh with the appearance of a broken ball.
The last game was played as a 'Catch Me' game, a balloon catch that unfolds in a complex obstacle. The joy of the gold medal in the neighborhood went to Haha, and Ji Seok-jin and Lee Kwang-soo won the penalty.