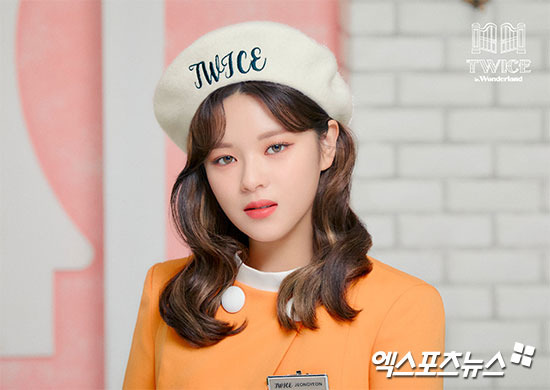 The main visual of the Japan Online concert by JEONGYEON, a member of the group TWICE, was released.
On the 8th, TWICE Japan official SNS released JEONGYEON teaser image of 'TWICE in Wonderland' Online Live, which will be held on March 6.
In the public image, TWICE JEONGYEON is wearing a white beret with the phrase 'TWICE' and wearing a orange costume and making a chic look.
Meanwhile, JYP Entertainment announced that TWICE will hold Online Live 'TWICE in Wonderland' at 7 pm on March 6.
As part of Japan's largest mobile operator, NTT DoCoMo's "Physical Connect Special Live," the event will be held with a total of advanced technologies such as extended reality (AR) and complex reality (MR). It is going to catch the attention of local fans with a lively stage as if watching a concert in front of them.
Previously, TWICE was scheduled to perform the Tokyo Dome performance twice last year, but it was postponed and canceled due to unavoidable circumstances.
NTT DoCoMo said, "We will realize a live concert that could not be held in Japan in 2020 as another TWICE world." "To meet TWICE again with everyone in a real world, we have given meaning to the trip to reverse the imagination of everyone we lost."
TWICE conducted its first online concert 'Beyond LIVE - TWICE: World in A Day' through Naver V Live last August.
1 Video and new media brand of entertainment media.